---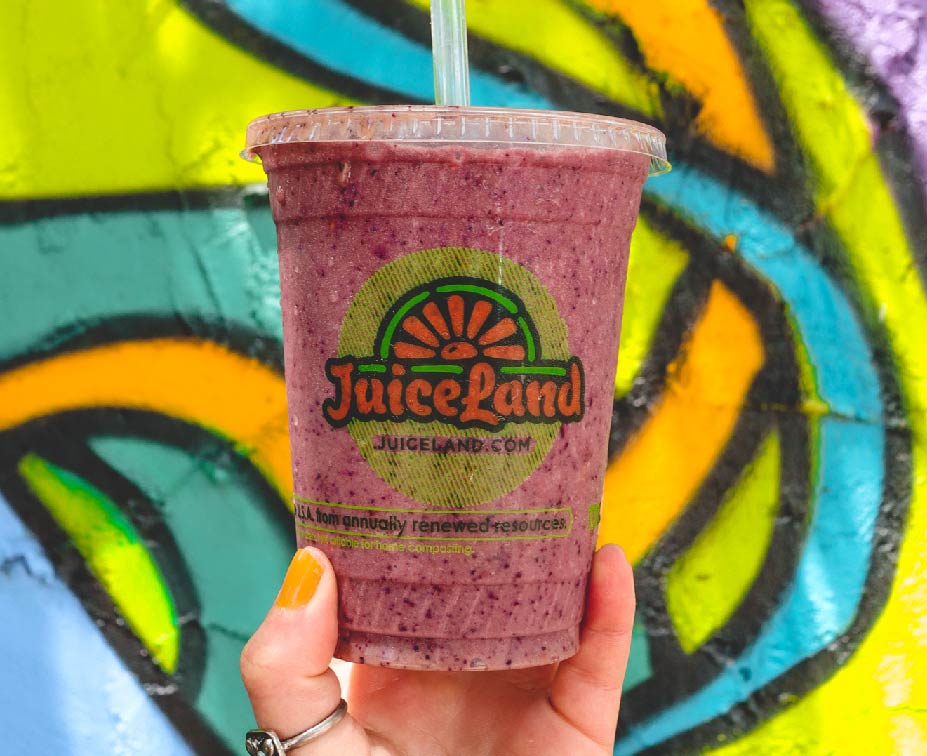 Soul Boulder
coconut water, almond mylk, banana, blueberry, cherry, almond, cacao, coconut oil, brown rice protein, vanilla, cinnamon
Strawberry Matcha Frappe
Matcha, strawberries, hemp seeds, dates, coconut oil & vanilla. Pulse blended with ice! 50% of net proceeds will be donated to local non-profit organizations.
Find Us
Search our locations in Austin, Houston, and Dallas to find your nearest JuiceLand.
See All Locations
---
Have your Favorite smoothies, juices & Grab-N-Go eats delivered with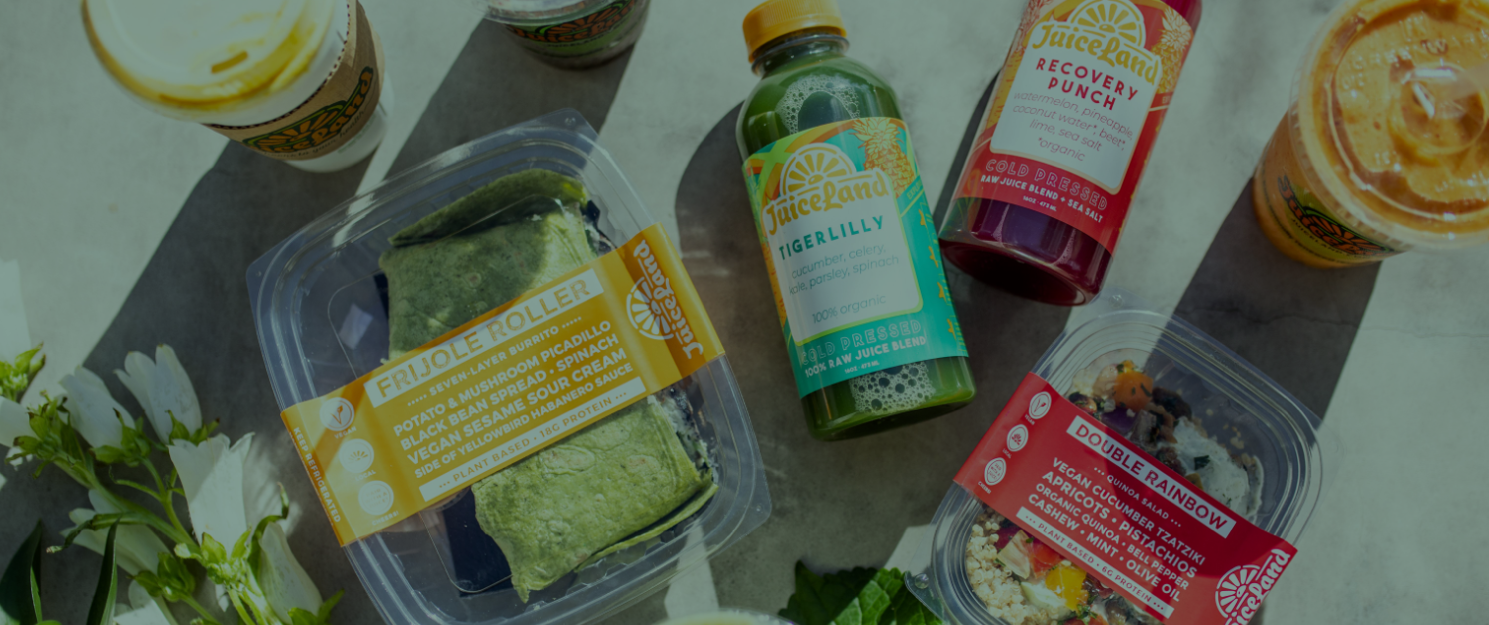 How we do it
We blend raw cold-pressed juice with whole fruits and vegetables to create thick, superfood smoothies! Guests can order fresh juice made-to-order or pick up a bottled cold-pressed juice from the grab-and-go cooler. Lookin' for something different? We also serve grab-and-go plant-based meals, superfood lattes, and wellness shots! Stay awhile and ask questions—we've got a lot to share!
Follow @JuiceLand for freshly-pressed news, specials, and fun.
Join our Team!
We're a vibrant, energetic bunch, and growing! Our team is all about helping people be their best selves, one refreshing serving at a time. Sound like you?
See Opportunities