Daily Smoothie Specials
We live for keeping things fresh. Choose from daily specials—one deliciously unique smoothie for every day that ends with a Y—or seasonal favorites made for a good cause.
Feel Good, Do Good Seasonal Special
50% of Net Proceeds donated to SIMS Foundation, The Katy Trail and The Bellaire Nature Discovery Center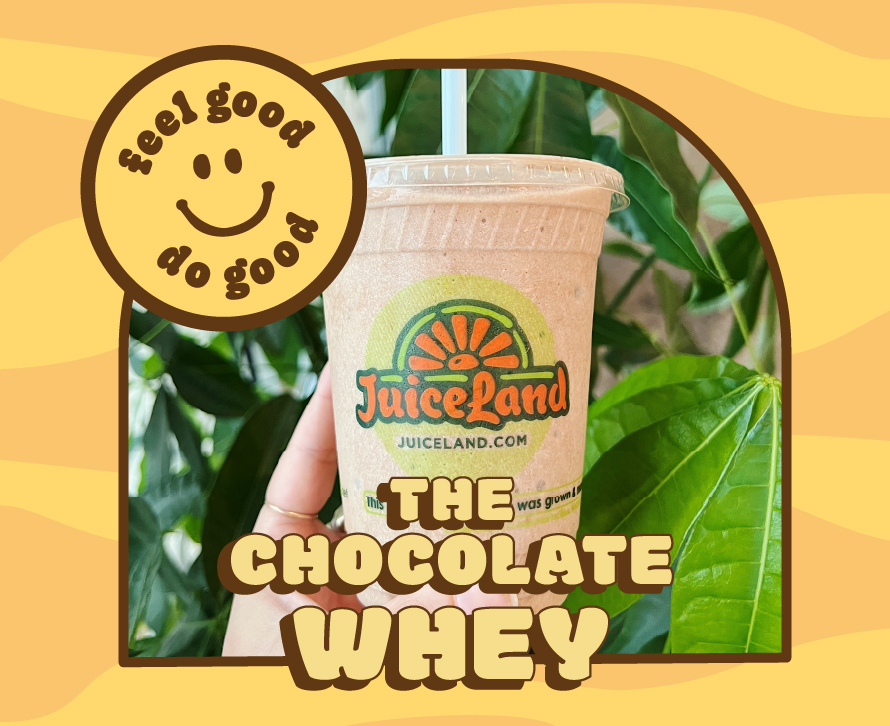 Chocolate Whey
Ingredients: almond mylk, banana, cacao, vanilla, Perfect Day™️ animal-free whey

(lactose free | contains milk allergen)

Protein Content: Small: 26g | Medium: 34g | Large: 44g
What's this?
What's this?
The has added
Protein
Energy
Antioxidant
Immunity
Flavor Enhancer
Superfoods
.
About Feel Good Do Good
Can smoothies make the world a better place? We're willing to put money on it. 50% of the Net Proceeds from our rotating seasonal special goes to local non-profits that serve marginalized communities.
Our Past Partners