We are excited you're interested in joining the juice crew!
At JuiceLand, we pride ourselves on a fun, fast-paced, respectful environment, and award-winning nourising food. We aim to fill our shops with hard-working, hospitable, fun, refreshing people who strive to be exceptional for our fellow crew & guests.
We are proud to offer competitive & impactful employee perks and programs!
Average starting pay $15-$17 with a minimum guarantee of $15/hour for shop level crew and $17-$20 starting pay for commissary crews
Average starting pay $17-$19.50 with a minimum guarantee of $17/hour for Assistant Managers
Average starting management pay ranges from $45,000-$55,000 salary + bonuses depending on market & experience
Health benefits for full-time employees
401k eligibility – 1 year of service, age 21+, 1,000 hours worked
PTO at guaranteed pay rate for all employees
$11 JuiceLand credit every day you work a shift
Local gym/yoga/lifestyle memberships at a discounted rate.
Fresh4Life Grant- employees can apply to receive $2,500 to put towards their personal goals (2 recipients per year)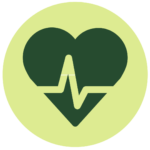 Health, Vision, Dental, 401k,
and Disability Insurance
Company-wide PTO
starting at $15/hr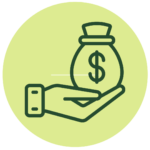 Fresh4Life
Grant Opportunities
Leadership Development
and Career Growth
Local Gym, Yoga, and
Lifestyle Partnerships
$11 JuiceLand Credit
Every Day you Work
Austin, Houston & Dallas Shop Positions
Shop Crew
Crew members are responsible for providing our customers with top quality products! Duties include: cashier, food prep, and making drinks come true!
Manager on Duty
This position is responsible for assisting the Assistant Manager and Shop Manager in daily operations, as well as making drinks come true!
Assistant Shop Manager
This is a full time position that works 5 days/week to ensure shops are well managed, guests receive exceptional service, and the manager & crew are supported!
Shop Manager
This position is responsible for leading and managing shop operations, staffing, guest experience and satisfaction, product quality, financial performance, healthy crew morale and team development.
Austin Kitchen & Production Positions
Production Crew
Located in Austin, Production Crew Members are responsible for creating our mass-produced products used in our stores daily with exceptional quality standards in mind!
Fleet
Located in Austin, Fleet Crew Members are responsible for delivering our top quality products to our shop locations! As a Fleet Crew Member you will be operating a large delivery vehicle and navigating city-wide routes.
Kitchen Crew Member
Kitchen Crew Members are be responsible for creating curated vegan dishes sold in our stores with exceptional quality standards in mind!